It occurs to me that if you follow me on Facebook, Ravelry, and/or Twitter (and if you don't you should), none of this is news to you. Still, I'm going to use a lot of exclamation points and pretend like it is.
I got a pattern into Knitty!! I dropped a lot of hints about this. But now I'm officially unveiling the pattern, and it is a Beer Mitt, for all of your cold-weather outdoor beer drinking needs. It will keep your beverage cold and your hand warm.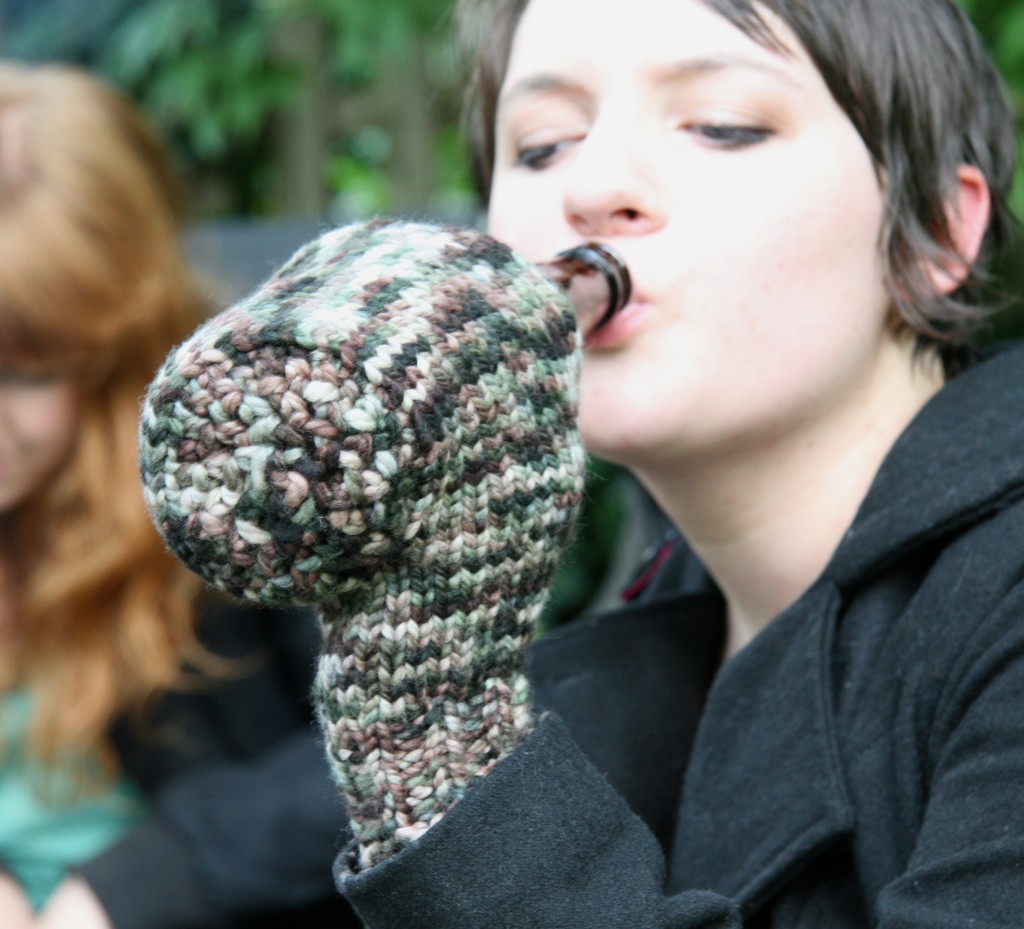 The deadline for pattern submissions was in the summer, and these photos were taken in July. An alternate caption for this photo could be, "It is 100 degrees and humid, mosquitos are biting all my exposed parts, I am sitting 2 feet from a FIRE, wearing a COAT and a WOOL MITTEN, my roommates want to kill me, and I am DRINKING this motherfucking beer while it is still motherfucking COLD." It clearly paid off, though.