As I promised a very, very long time ago, here are some pictures from my birthday weekend. We went to upstate New York and walked across the Walkway Over the Hudson, which was extremely beautiful and extremely windy.
Here's our little group.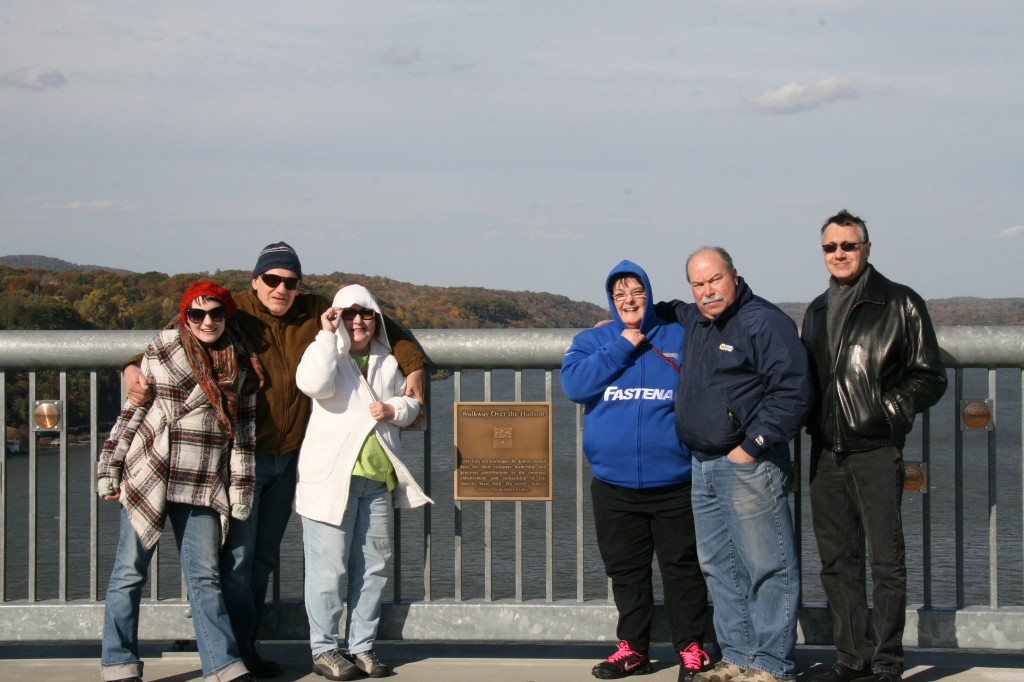 And here's some train tracks, as seen from the bridge.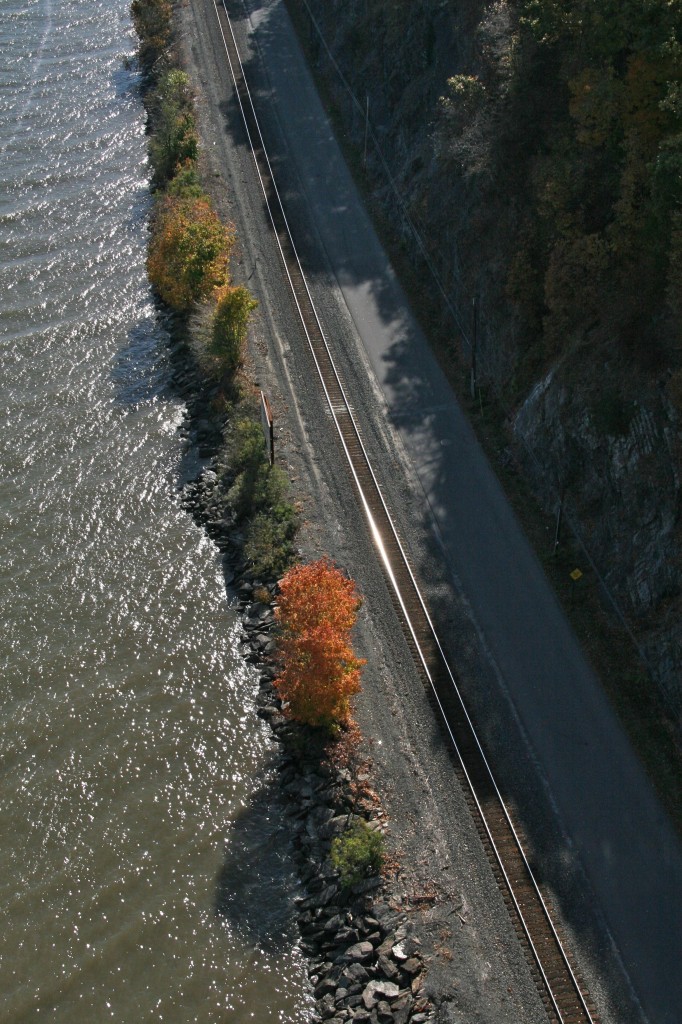 After that, we went to a farm, where I made lots of friends: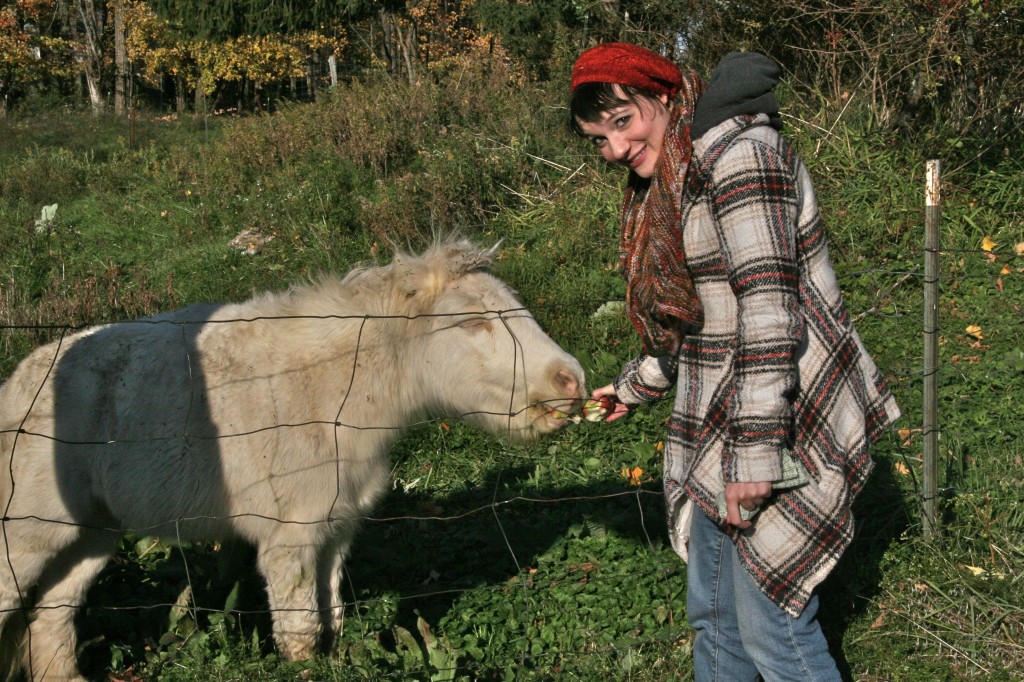 (many points if you can name the shawl and hat I'm wearing)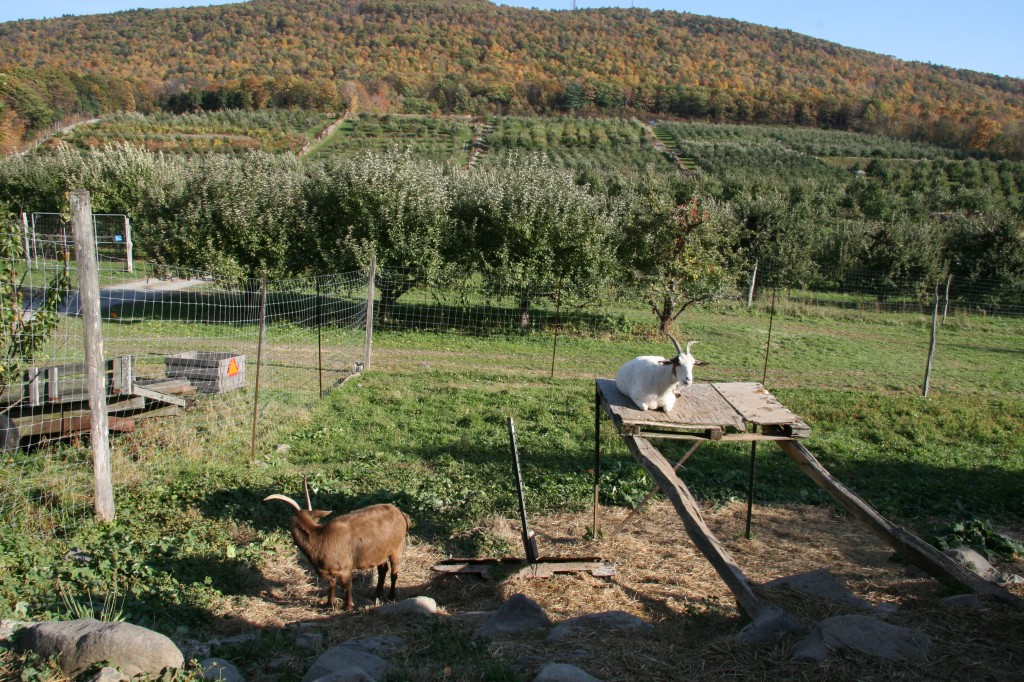 GOATS!!